The Original Barcelona Boat Party
24 Ago, 2024 @ 5:00 pm

-

7:00 pm

CEST
Our stunning 150 person catamaran of nautical naughtiness is no everyday cruise: Live DJ and dance floor while enjoying the views!
Love partying? Wanna go on a 150 person catamaran? Or just do something DIFFERENT? Well, then look no more…
Start getting that tan on, stop avoiding those situps, and leave your dignity at the dock, cause you're coming on a the biggest weekly boat party in Barcelona. 
This is the legendary party boat that we've been running for 10 years. This is a wild party, where the energy runs high aboard our huge catamaran. Stoke's playful crew are there to keep things lively and a little saucy, getting guests involved in games and various naughty shenanigans. We have a DJ on board to help set the atmosphere and get you singing, moving and shaking!
INCLUDED:
*2 hour cruise on a stunning 150 person catamaran
*5 Drink coupons for the bar which can be exchanged for soft drinks, beer, or sangria
*A stellar music setup with our resident party DJ
*Stunning coastal views of Barcelona
*An epic crowd of international revellers
* Free guestlist entry at the top Barcelona Club  
DATES
*  January 21 to March 31 : Fridays and Saturdays at 5 PM
* April 1 to September 30: Fridays and Saturday at 7:30 PM
* June 1 to August 31: Adding Thursdays at 7:30 PM
* June 10 to August 26: Saturday at 5 PM
Meeting point at the Coconut Club (C/ de Ramon Trias Fargas, 2, 08005 Barcelona)
1.5 hours before departure time – We will be at the Coconut Club chilling having some refreshments.
15 minutes before departure time – Check in ends, your guide will take you from the Coconut Club to the boat.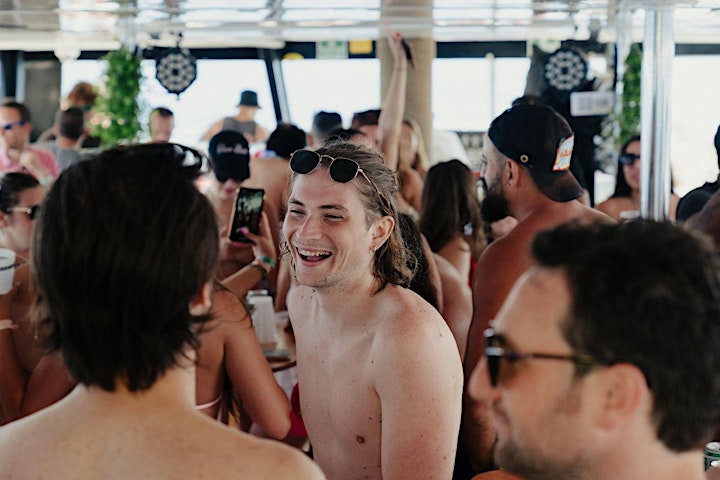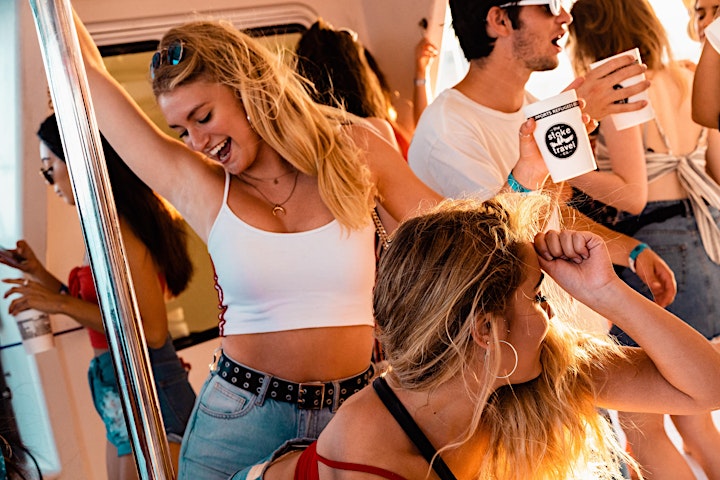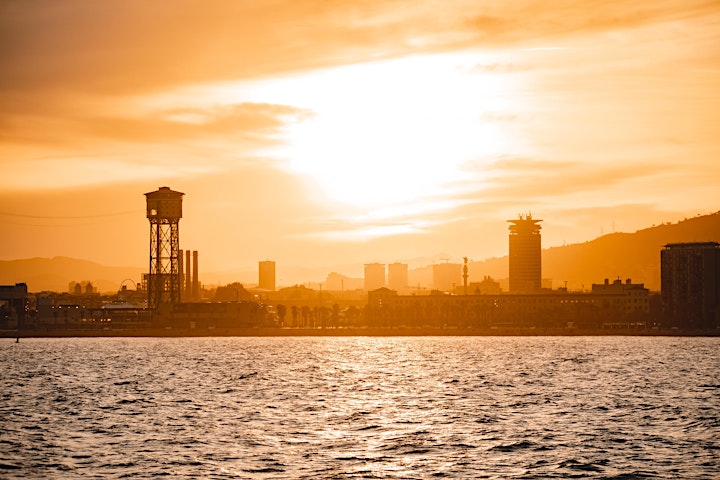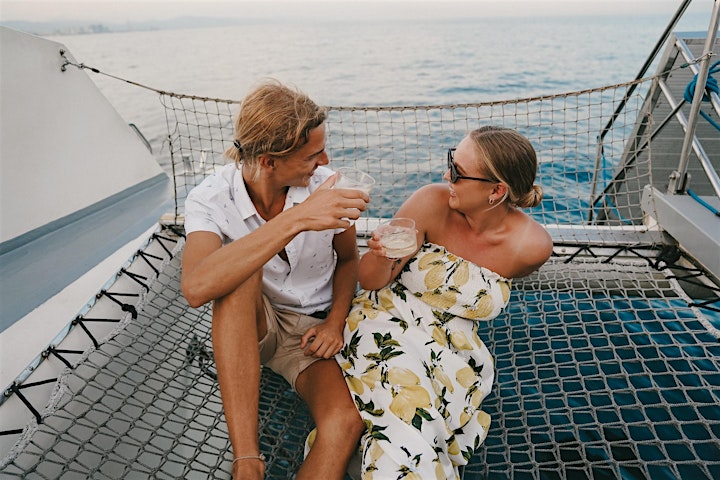 GDPR Cookie Consent with Real Cookie Banner